Maharashtra Yavatmal News: This year Yavatmal Mahabeej Seeds are cultivated in Yavatmal district. While the district needs 35,000 quintals of seeds, the supply from Mahabeej is only 3,500 quintals. Therefore, Soybean Seeds have been formed in the district.
In Yavatmal district, soybean is cultivated on an average of three lakh hectares. This requires about 78,000 quintals of soybean seeds. Out of this 35,000 quintals of seeds are supplied to the farmers by Mahabeej. For the last several years, farmers have been cultivating Mahabeej seeds as a reliable seed. However, this year only a meager three and a half thousand quintals of seeds have been supplied to the district by Mahabeej. Not only this, there is a shortage of three and a half thousand seeds in stages. There is no guarantee that Mahabeej seeds will continue to be supplied. Mahabeej was supplying 35,000 quintals of seeds to the district every year. However, only 3,500 quintals of seeds have been supplied so far. Therefore, in the face of Ain Kharif, it is time for farmers to buy expensive soybean seeds from various companies.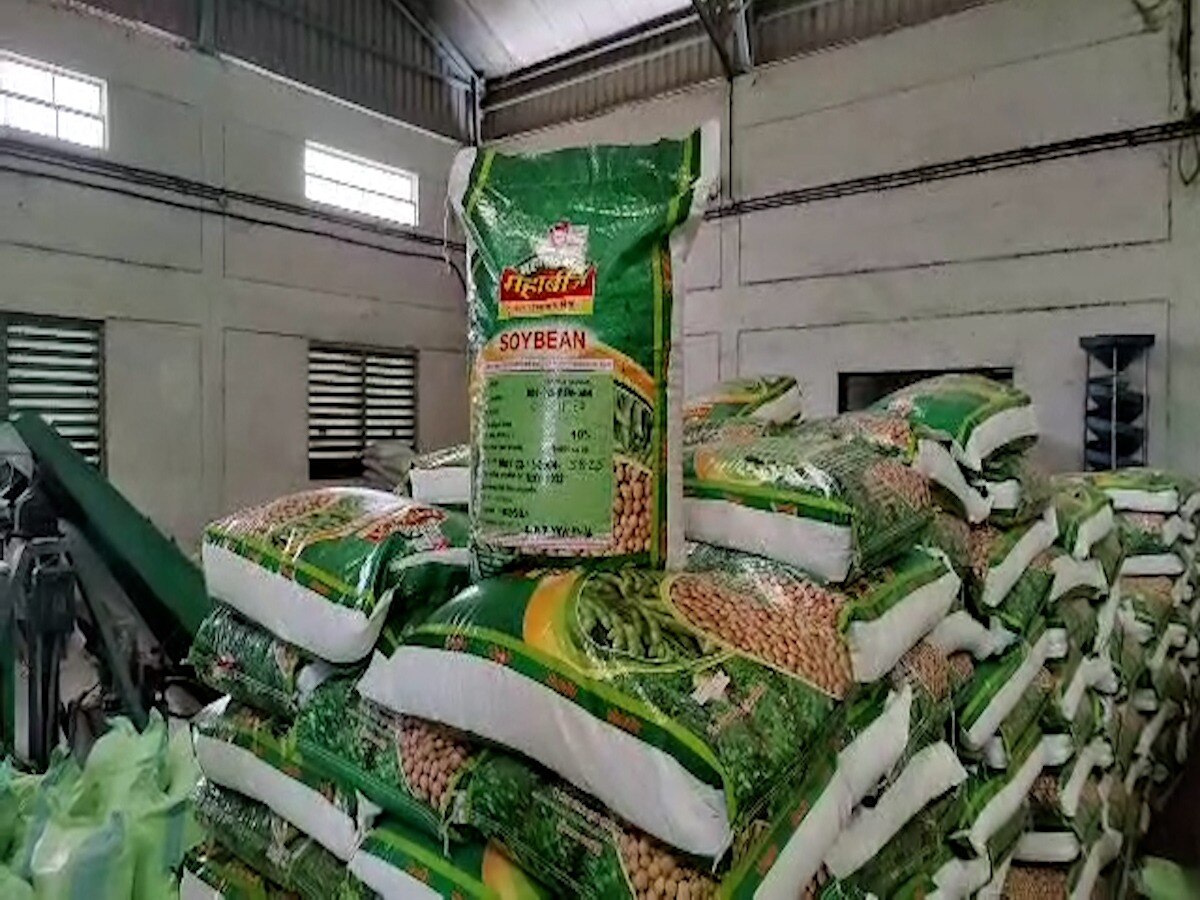 Last year's soybean crop caught the pods and the rains caused the pods to sprout. Due to the rains that came at the time of soybean harvesting, the soybeans fell black. Seed production has declined, as a result of which farmers have not given soybean to Mahabeej, so the supply of soybean will decrease this year. Mahabeej's district manager Ashok Thackeray has said that only 10% of the seeds have become available this year.
Mahabeej seeds are seen by farmers as a reliable seed. But now due to insufficient supply of these seeds, farmers will have to buy expensive seeds from other companies. What will be their germination capacity in this too? Farmers are worried about this as it is not sustainable.
Other important news: