Sangli Dead Fish: From Nagthane in Sangli district to Amanpur, millions of dead fish were lost along the Krishna river. Nature lovers have expressed the view that the Pollution Control Board should take note of this and send water samples for testing. Preliminary conclusions are being drawn that the fish died due to leaving the chemical water in the river basin without any treatment.
Meanwhile, the citizens had gathered on the Sangli river in the dark even at night to catch these fish. However, the administration has appealed to the citizens not to eat the dead fish in the river as it is dangerous to eat.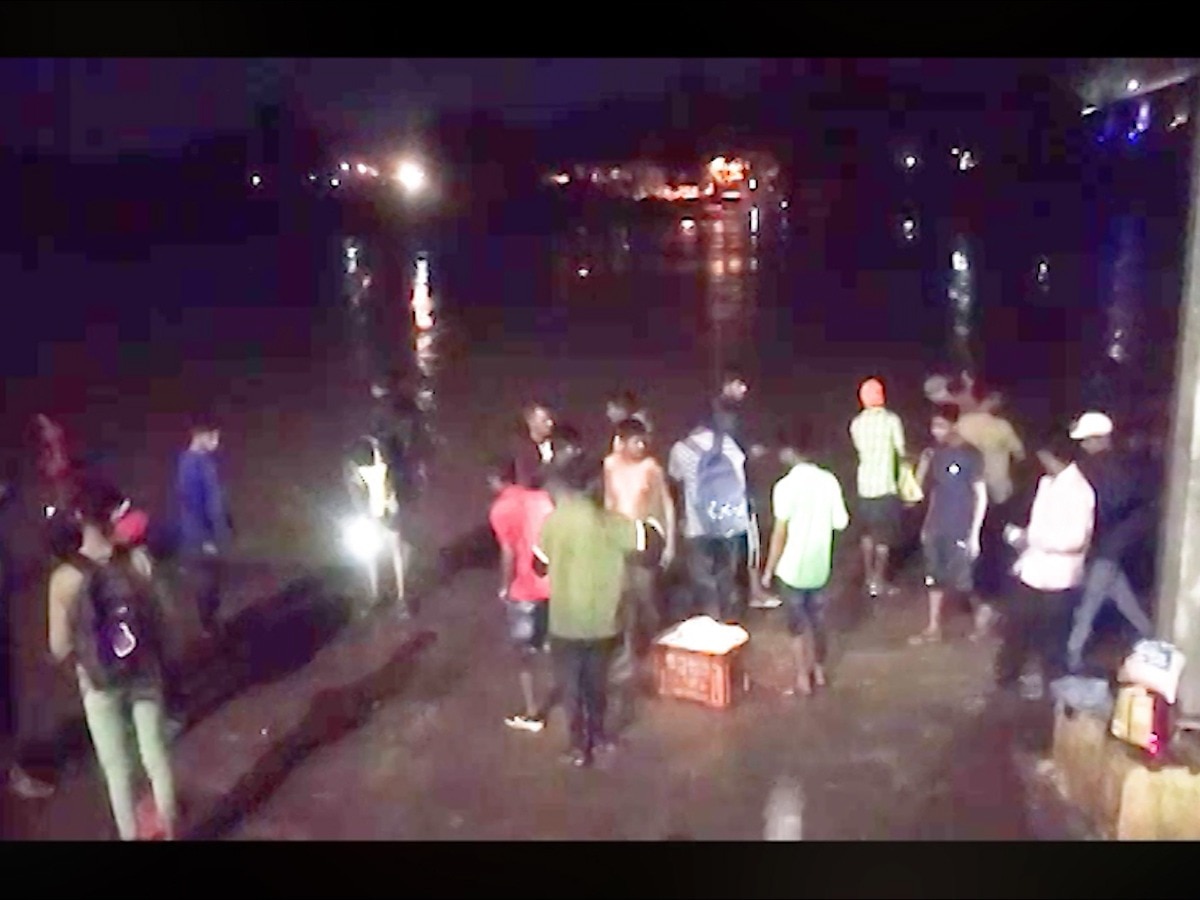 Millions of fish die due to contaminated water
It has been raining in the catchment area of ​​Krishna river for the last few days. Therefore, the river bed is overflowing. Taking advantage of this, it is being speculated that the chemical water in the factory may have been released without any treatment. Millions of fish and crabs have died since this water spread everywhere in the river. As a result, dead fish and crabs have been dumped along the river and a strong stench has spread along the river.
Where is the waste of dead fish?
Heaps of dead fish are found everywhere from Nagthane, Amanapur, Bhilwadi and Sangli Ghat in Palus taluka on the banks of Krishna river. Numerous dead fish are floating on the water. Hundreds of fish have died in the Krishna river due to discharge of sludge in the river basin. Therefore, action is being demanded against those who release chemical water into the river without any process.
Increase in water level of Krishna river
Due to continuous rains in the Krishna river basin area, the water level has started rising rapidly. The water level of Krishna river has gone up to about 18 feet. Although the discharge from the Koyna dam into the Krishna river basin has not started yet, the water level has risen only on the rains falling in the river basin. On the other hand, the Chandoli Dam is 50 per cent full due to heavy rains in the Chandoli Dam area since last week.
Related news
Exhaustion of dead fish in Krishna river due to sludge mixed water from sugar factories